Central to the religious life of the school is the person of Jesus Christ who came among us 'as one who serves' (Luke 22.27). Our Catholic school is committed to reaching out to help those in need, through charitable outreach initiatives. All outreach activities connect to the person of Jesus Christ and to the sacraments, especially the Eucharist. Drawing on the Catholic Social Teaching of the Church, we have a deep commitment to supporting a range of charitable organisations, families and individuals in need.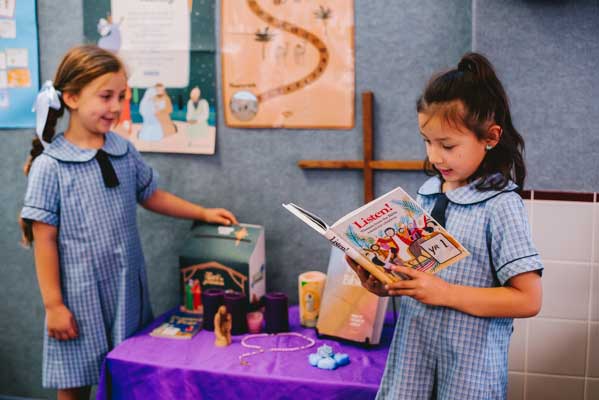 St Francis Xavier's Catholic Primary School Arncliffe is involved in a number of outreach activities. We support the Project Compassion appeal along with other charitable donations, which include St Vincent de Paul Buddies program and Christmas Appeal, Charitable Works Fund and Catholic Mission. Other outreach activities, such as 'Love in a Bag', where families contribute essential utensils to the homeless, are decided upon and implemented at appropriate times.
Parents from our three parish schools have come together to provide ingredients and make sandwiches for Night Patrol.
The student 'Justice Crew' initiative aims to develop young leaders to 'see a need and act' by assisting students to act respectfully and responsibly towards others on the playground. St Francis Xavier's embraced National Families Week and a whole school picnic for Harmony Day to promote building stronger relationships amongst families.
Through these experiences, students and parents have become increasingly aware of ways in which we can support the Catholic Church's mission to live like Jesus in word and action.