Certain students in our school are voted in by their peers and staff to form the Student Representative Council (SRC). The SRC members raise issues with the whole leadership team in an attempt to find amicable solutions to class problems. The SRC also suggests improvements or new ideas to further improve our school. These improvements are then taken to all the students and monitored by the SRC team. All members of the SRC have a chance to use their skills to showcase our wonderful school to any prospective or current parents. SRC members require dedication, sensibility and most importantly a willingness to help people. They are considered role models to our school community.
Many of our school based programs, for example, Kindergarten/Year 6 buddies, Student Representative Council (SRC) and end of year Citizenship and Values Awards have been designed to highlight the importance of taking personal responsibility for our own actions.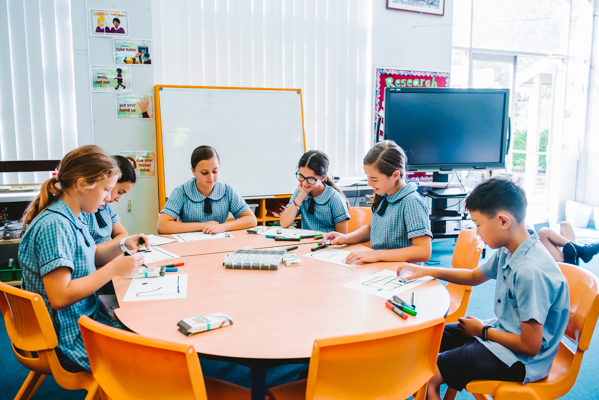 The Student Representative Council members contribute to the decision making on such programs.
Rewarding positive behaviour in the classroom and on the playground
Each class uses a merit award system in the classroom to support positive student management. Students move through a series of bronze, silver and gold awards that encourage positive interactions and commitment to learning.
How the awards work
Every 5 merit classroom rewards leads to a bronze award. Bronze awards are distributed by the classroom teacher. Classroom teacher keeps a tally in order to track award recipients and levels. After 3 bronze = silver (silver = 15 bronze), 2 silver = gold (2 silver = 30 bronze). Gold and silver awards will be presented to students at school assemblies and published in the newsletter and wall of fame.
At the end of each term gold recipients and their parents are invited to an afternoon tea with the principal. This is a very proud moment for students, their families and their principal. In addition fortnightly 'teacher awards' are handed out at assembly.